Victor's and Hotel Florence offer over 2,500 sq ft of private dining and banquet options.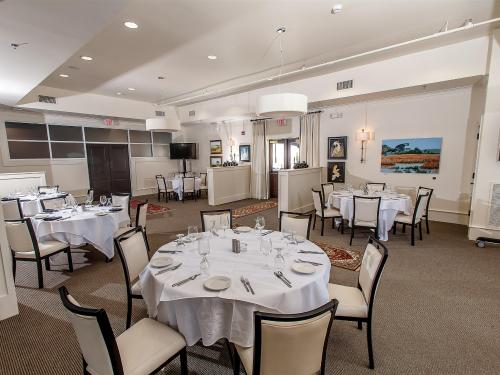 Victor's Gamble Room is 1,000 sq ft and can be set-up with round or rectangle tables depending on the events requirements.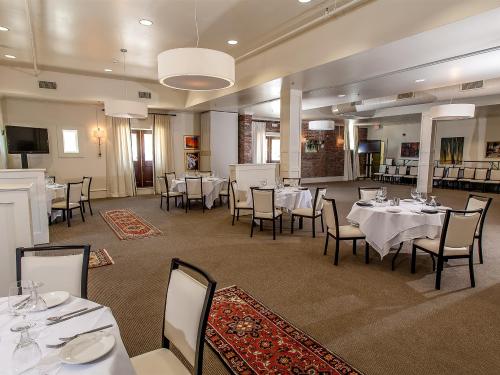 The Gamble Room connects to the 1,200 sq ft Sanborn Room and when opened up it overs 2,200 sq ft.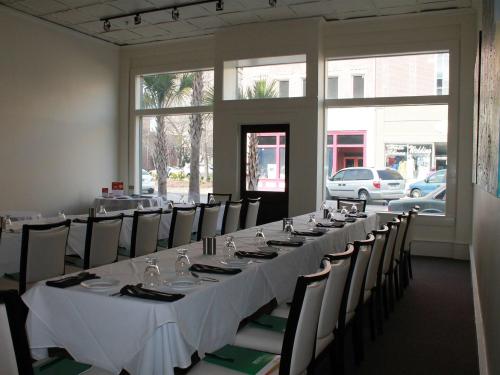 Hotel Florence's Rose Room offers 550 sq ft of versitile space. The airy room has a private entrance that opens up to West Evans Street. This room can be set-up as Board Room for a meeting or banquet style for a dinner or presentation event.
Hotel Florence's Grand Penthouse can be rented for a Private Event. Victor's is happy to cater any type of event from bridesmaids luncheons, to birthday gatherings, to corporate meetings.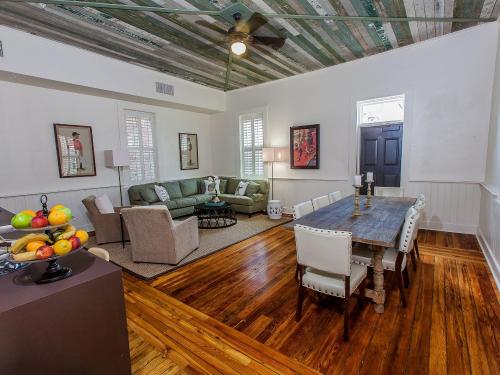 The Grand Penthouse's living and dining area includes a large bar with built in sink, refrigerator, large ice maker and lots of storage. The dining room table offers seating for 8.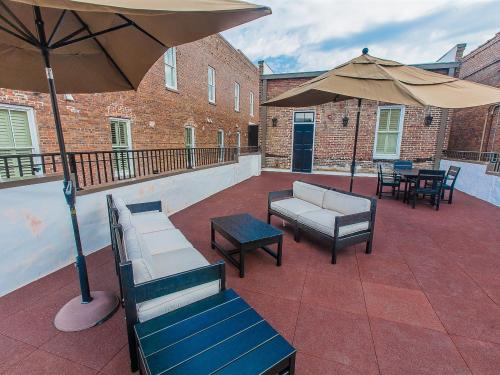 The Grand Penthouse is located on the 2nd Floor and has a 400 sq ft private rooftop terrace that overlooks the James Allen Plaza and Victor's outdoor dining area.